THE BEST TECH STACK FOR SCALING A SaaS BUSINESS
Updated: Aug 4
The most successful SaaS products and services start with great ideas positioned perfectly for their market, coupled with a culture of Customer Success. The next step is to put in place a great tech stack that allows you to take that model and scale it.
To answer the question, 'What is the best technology to underpin the SaaS business model?', we take a look at the technology currently being used by the world's most innovative and fast-scaling SaaS businesses today.
**Spoiler alert: It starts with the Salesforce platform**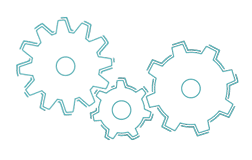 At Precursive, we work with businesses looking to scale, all of whom know that delivering Customer Success to every single one of their customers is critical. We see firsthand how super successful hyper-growth organizations are leveraging tech to scale.
In addition, in order to make sure we understand the market we serve, every year we collect and then crunch the data from our Customer Onboarding Survey, the industry's biggest benchmarking exercise. And every year, tech stack is an area that we really zero in on.
It puts us in a great position to report back on the platforms and tools required to launch, keep and grow customers. And despite the fact that the Customer Success market choice is complex, the industry-leading choices right now present quite a distinct pattern.
In short, what is the best SaaS scaling Tech Stack?
There are three key trends that we are seeing right now.
1) Salesforce is still the top choice of business platform.
Salesforce dominates as the CRM of choice for today's B2B technology-driven business. Larger and fast-growing organizations are still relying on this increasingly mature platform as their technology touchstone.
56% of all respondents to our 2019 Customer Onboarding Survey are using Salesforce, a figure that goes up to 86% across the Enterprise and Hyper-growth business segments.